**Same Firm. New address (122 Wood St,  Unit A, Doylestown, PA). Garber Law remains in the heart of Doylestown PA and stands ready to serve all of your litigation needs in PA and NJ.**
Experienced Trial Attorney
A legal dispute can disrupt your life and interfere with the daily operations of your business. Cheryl A. Garber, Esq. focuses on helping individuals and businesses resolve and/or litigate these disputes throughout Pennsylvania in Bucks County, Montgomery County, Lehigh County, Philadelphia, New Jersey and surrounding areas.
Strategic Legal Representation
An accomplished trial attorney, Cheryl A. Garber, Esq. has a history of fighting passionately for her clients. With a direct and proactive approach, she is dedicated to providing aggressive, strategic representation and works diligently to safeguard the legal and financial interests of her clients.
Tough Legal Advocate
While litigation can be daunting, Cheryl A. Garber, Esq.'s clients describe her as a calm yet indestructible advocate for them in Court, and out.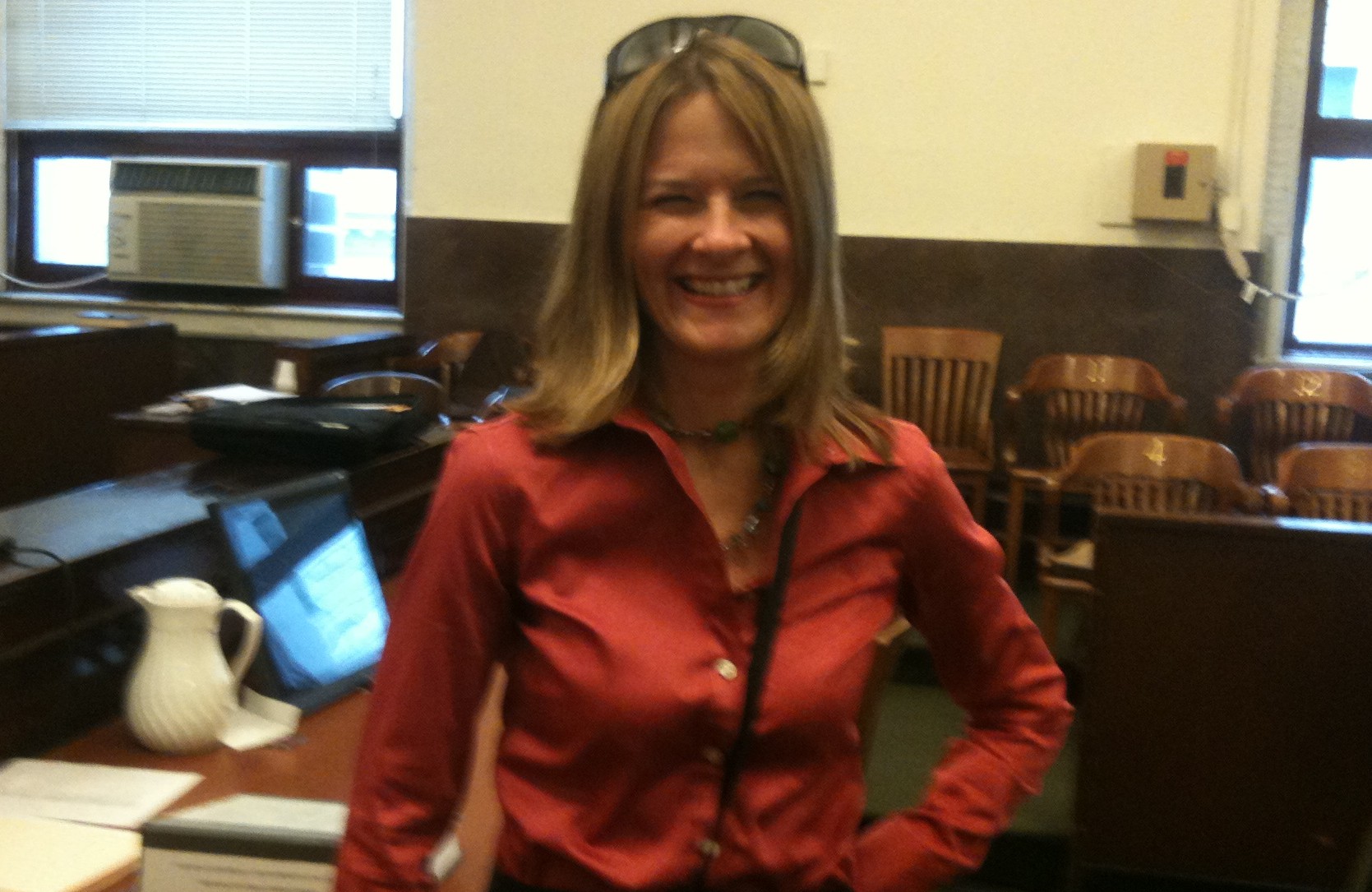 Exceptional Results
Cheryl A. Garber, Esq. has extensive experience in litigating complex civil and commercial cases including: a variety of business disputes; debt collection; contract enforcement; real estate/ real property and construction disputes; and has litigated multimillion dollar cases down to neighbor disputes on behalf of her clients.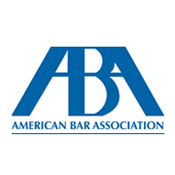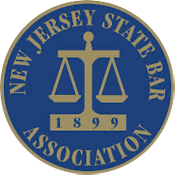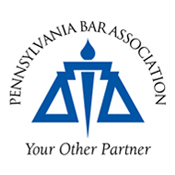 Contact Us About Your Case
When conflict arises,
 

contact Garber Law LLC

 

for the aggressive, results-oriented legal representation you need to resolve the issue and protect your interests.
Want to see what others have to say?
Cheryl Garber is pragmatic, sensible, easy to speak with, and will offer suggestions on how to resolve your matter before escalating. She listens to what you say and provides insightful approaches to get the matter resolved. However, when it comes time to litigate and go to legal war – the velvet gloves come off revealing steel fists of proven legal acumen that will effectively resolve the matters at hand in your favor. She is a highly effective lawyer that brings a no-nonsense strategy to resolve matters in your favor. You will see it. Opposing counsel and their client will see it.
In my personal case, she showed up for the war, and it was over. I highly recommend her.

Cheryl Garber is a professional and handled my unique real estate problem with ease. I was extremely impressed at her attention to my circumstances and knowledge of how to handle it with the least amount of troubles and expense. I highly recommend Cheryl Garber and will use her again should the need arise. I would not have had such a successful outcome if I hadn't used her. Thank you again!

"I can't say enough about what a positive experience it was to work with Cheryl. She is responsive, compassionate, detail oriented and most of all knowledgeable. She's never condescending and always happy to explain the legal process in a way that non-legal people can understand. She makes you feel like a part of a team instead of just a passive participant. I'm not sure what I would have done without her and if I'm unfortunate enough to again need legal expertise I will at least know she will be there working her hardest on my behalf."

"I hired Cheryl to assist with a business dispute. She was very thorough and competent . Cheryl was always attentive and easy to communicate with. An articulate and knowledgeable professional, who asked the right questions. The outcome of the negotiates was favorable and I always felt I was in good hands."

"I could not be happier! Cheryl was quick to respond to all of the questions and concerns. And she knows her stuff. I would trust her with anything that I need in the future."

"We hired Cheryl Garber to serve as local counsel on a matter that we could not handle for our client (because we are VA/DC/MD attorneys). Ms. Garber is exceptionally intelligent and efficient and clearly an expert in the fields of law that she practices. She worked hard to negotiate a very positive outcome for our client and we had piece of mind throughout the entire process. She was also extremely communicative and responsive. I would recommend her 100 times over!"

"Ms Garber worked tirelessly in the pursuit of justice for us. We presented our case to her and she immediately came up with a game plan she felt would yield us a most successful outcome. She communicated with us every step of the way.  During the litigation process she had a respectful rapport with the other side's attorney which helped during our long, drawn out case"

Positive: Professionalism, Quality, Responsiveness, Value.
Cheryl was wonderful in helping in a legal matter I had. She was very responsive and always answered my questions promptly, 10/10 would highly recommend.

I was extremely pleased with Cheryl's responsiveness and legal guidance. I would recommend her to anyone who is in need of legal assistance and is seeking the utmost professional representation. 
Results Oriented. Proven Track Record. Recent Wins.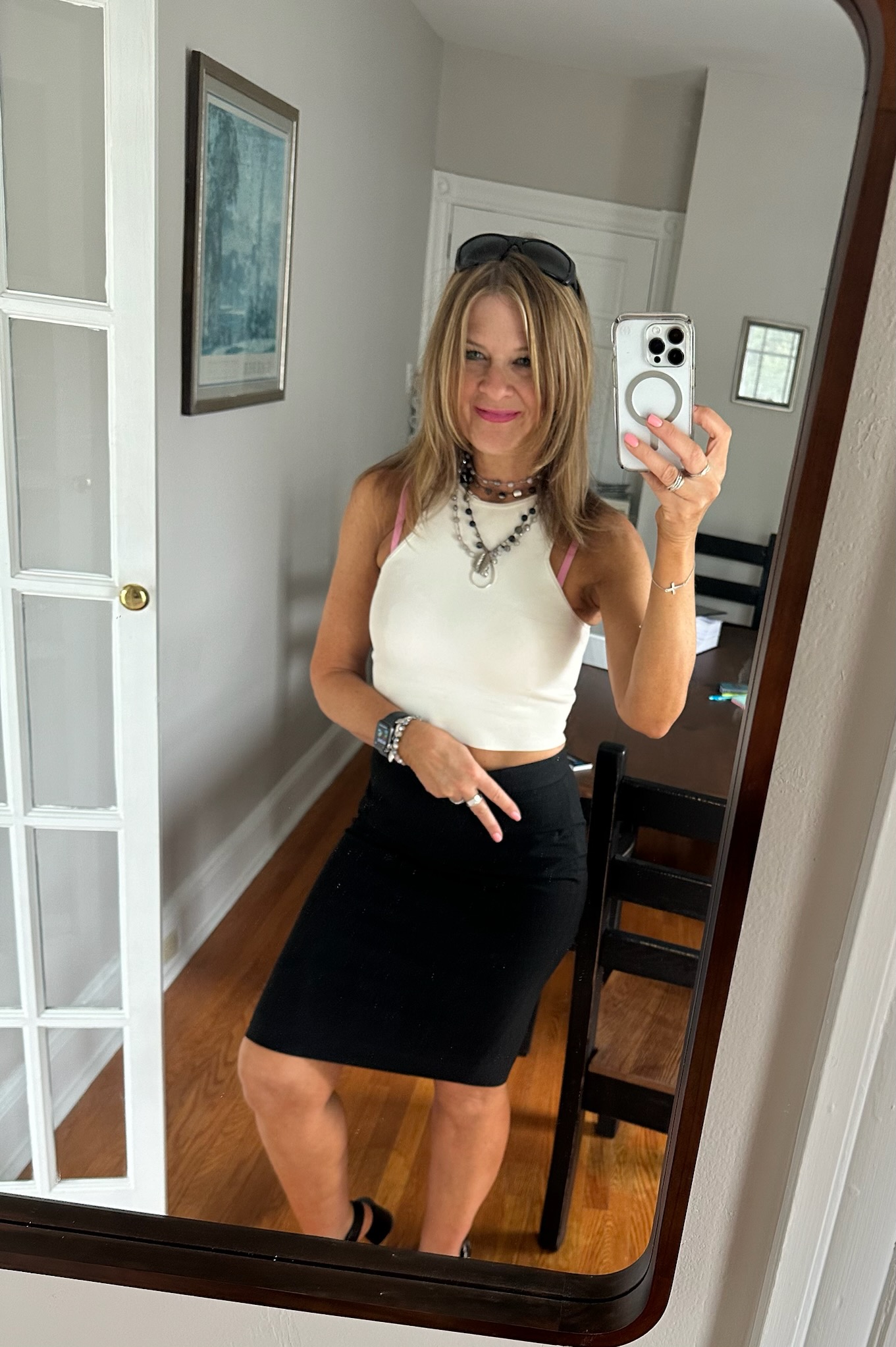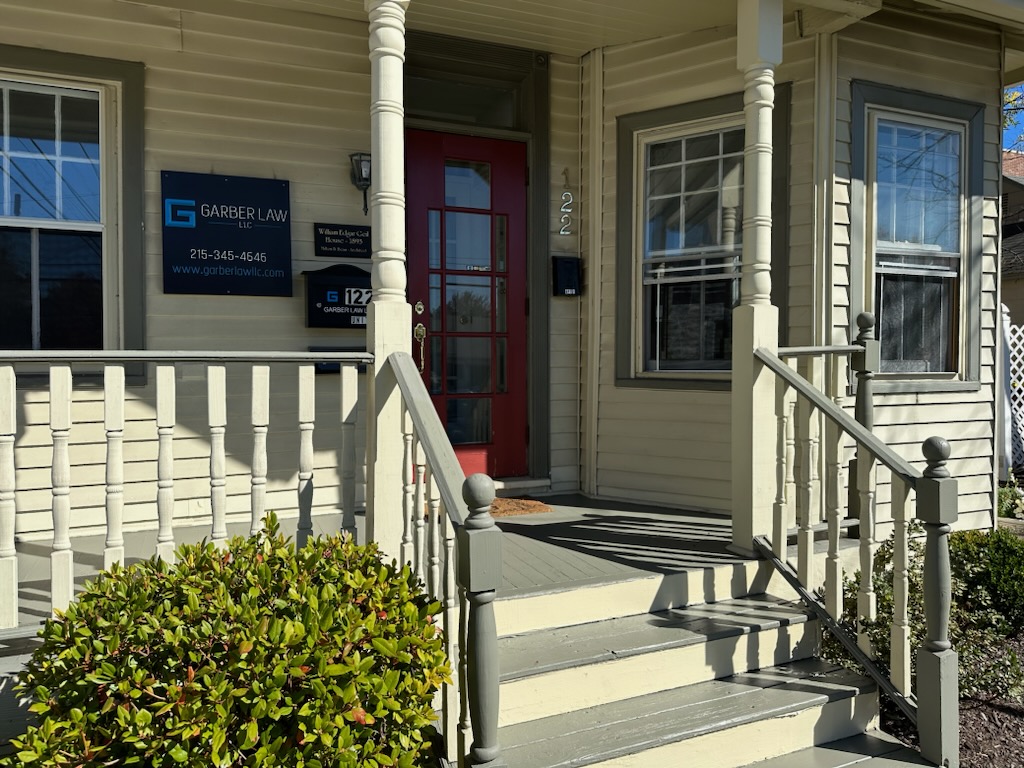 (122 Wood St, Unit A, Doylestown, PA) Garber Law remains in the heart of Doylestown PA and stands ready to serve all of your litigation needs in PA and NJ.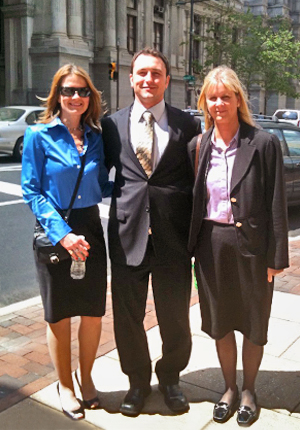 Cheryl & colleagues during major jury trial City Hall, Phila,PA 2011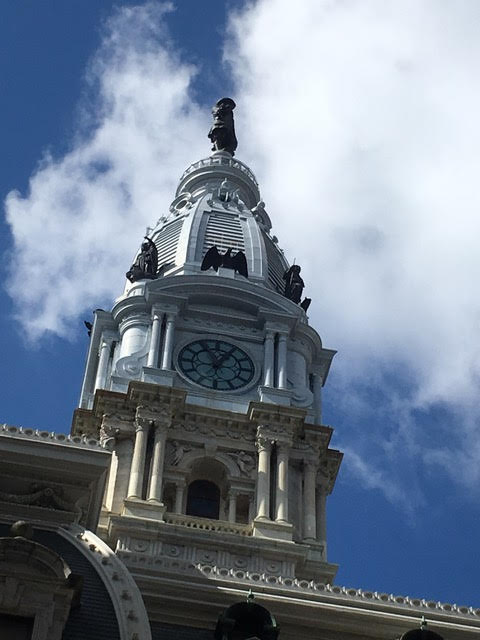 Lunch break during major jury trial City Hall, Phila, PA Oct 2018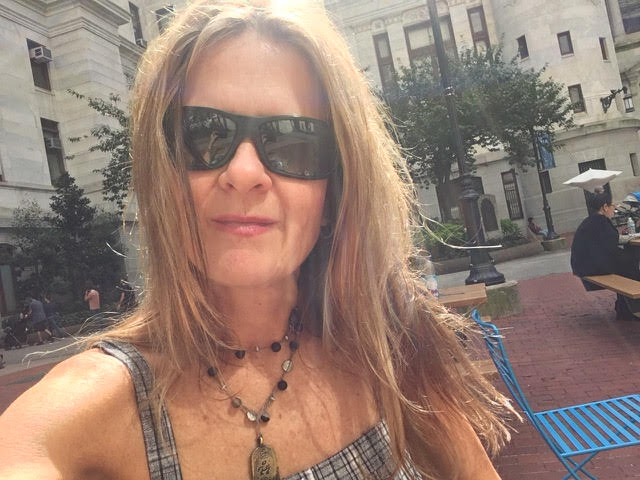 Lunch break during major jury trial City Hall, Phila, PA Oct 2018
Superior Court of PA Win
March 2023
Despite the odds, Cheryl A. Garber, Esquire secured a remand for her Appellant client because the default judgement entered against her client as defendant in the Bucks County Court of Common Pleas (before Garber Law represented the client) was pulled out of thin air and not based on an amount pleaded by plaintiff in the Complaint or determined at an assessment of damages hearing. Thus, the Superior Court of PA agreed with Garber, finding that the Prothonotary in the lower court lacked the authority to enter default judgement in the amount of $450k, and remanded the case to the lower court for a trial to determine what damages, if any, plaintiff is to be awarded.
ARBITRATION WIN
June 2022 * Bucks County, PA
Cheryl A. Garber, Esq. convinced an Arbitration Panel in Bucks County, PA to not only find against Plaintiffs and in favor of her Defendant, lawyer client, but to convince the Panel to award Plantiffs to pay a significant portion of her client's attorney's fees pursuant to the Fair Debt Collection Practices Act, 15 USC 1692K (a)(3) statute because Plantiffs brought the lawsuit against her client in bad faith and for the purpose of harassment.
Magisterial District Court to Dismiss Case
December 2021 Bucks County, PA.
Cheryl A. Garber, Esq. convinced a Magisterial District Court to dismiss a case because the Plaintiff contractor suing her clients homeowners for renovations done to their home failed to comply with the PA Home Improvement Consumer Protection Act. Garber Law represents both homeowners and contractors in such disputes depending on which is the "right side" of the case under the circumstances.
May 2019 * Morristown, New Jersey
In denying Defendant's Post Trial Motion in Oct 2019, "the Court agree[d] with Plaintiff's counsel (Garber") that it is incredulous for the Defendant to maintain that he should be afforded absolute immunity from civil suit when he has made a false, malicious and harmful call to DCPP." Defeating multiple, significant legal hurdles, Cheryl A. Garber, Esq. obtained a unanimous jury verdict in favor of her Plaintiff client, proving Public Defamation by clear and convincing evidence and obtaining punitive damages against Defendant for making a false report of child abuse and drug use against Plaintiff to the Division of Child Protection & Permanency ("DCPP"), a New Jersey State Agency.
Cases Dismissed
April 2021 * Philadelphia County, PA and Bucks County, PA
Cheryl A. Garber, Esq. gets 2 unrelated lawsuits (that should never have been brought against her Defendant Clients) voluntarily dismissed in Philadelphia County, PA and Bucks County, PA.
COMMERCIAL DISPUTE RESOLVED
January 2019 • Bucks County, PA
"Another successful outcome and we appreciate your guidance."
Patrick Thornton, CFO, VFD Technologies, Inc.
JURY TRIAL WIN
October 2018  • Bucks County, PA
After a week-long jury trial in the Philadelphia Court of Common Pleas, Cheryl A. Garber, Esq. procured a defense verdict for her client, defeating plaintiff creditor's claims that her client's purchase of a business somehow equated to a fraudulent transfer or that her client was liable to the creditor under successor liability.  The jury found that Garber Law's client purchased the business in good faith and for reasonably equivalent value, and in contrast found against the co-defendant seller of the business for fraudulently inducing Garber Law's client to modify the contract and liable to the plaintiff creditor for damages as well as punitive damages.
Mar 7, 2018, at 10:28 AM
Websites, petitions and a GoFundMe.com page are among the handful of approaches two township groups with strong stances on the Snipes athletic fields have pursued in recent weeks. A county judge mandated a 90-day waiting period before supervisors could hold new hearings about the project in early December; that time period ended Sunday.
Lower Makefield residents are mobilizing to get the Snipes athletic fields built — or bury the project for good.
COUNTY JUDGE HITS RESET BUTTON ON SNIPES ATHLETIC FIELDS IN LOWER MAKEFIELD
November 2017 • Bucks County, PA
The project must go back before supervisors and township advisory boards because officials did not properly notify residents living near the tract where they'd like to build four athletic fields. Cheryl A. Garber, Esq. , attorney for six residents who took the case to county court, said: "The township is now on notice: You better do it right this time."
AGGRESSIVE COLLECTION EFFORTS BY GARBER LAW PAY OFF
August 2016 • Bucks County, PA
After obtaining a Default Judgment against Defendant, Cheryl A. Garber, Esq. garnished Defendant's bank account for the full value of Plaintiff's claim.  Defendant filed a non-meritorious Petition to Open, but failed to file a Petition to Stay execution of the Default Judgment prior to garnishment of Defendant's bank account.  Despite Defendant's posting of a bond for the amount of the garnished funds prior to argument on the Petition to Stay which Defendant eventually filed, Ms. Garber convinced the Court to direct the bank to turn over the garnished funds to Plaintiff.
JUDGMENT FOR DEFENDANT
June 2016 • Montgomery County, PA
Cheryl A. Garber, Esq. successfully defended claims against her client for violations of the PA Wage Payment and Collection Law and breach of contract.
COMPLAINT DISMISSED
June 2015 • Bucks County, PA
Cheryl A. Garber, Esq. wins Preliminary Objections filed on behalf of a Defendant and gets a Plaintiff's Complaint dismissed in the Court of Common Pleas of Bucks County, PA based on an arbitration clause directing the parties to arbitrate any disputes under a lease agreement.
EMERGENCY PETITION WIN
December 2014 • Lehigh County, PA
Cheryl A. Garber, Esq. won an Emergency Petition to Discharge a Mechanic's Lien claim.
CASE DISMISSED
December 2014 • Bucks County, PA
Cheryl A. Garber, Esq. convinced a Magisterial District Court to dismiss a case because the Court did not have jurisdiction over the case because the parties had previously agreed to mediate or arbitrate any disputes arising under their contract.
$8.2 MILLION VERDICT
March 2013 • Lehigh County, PA
Cheryl A. Garber, Esq. procured a verdict in favor of her client and against two guarantors of a commercial construction loan in excess of $8.2M while a Partner at Fox Rothschild.
DEFENSE VERDICT
May 2011 • Philadelphia County, PA
After a 2 1/2 week jury trial in which Cheryl A. Garber, Esq. defended a large company in a premises liability action against plaintiff's claim of $3M for personal injuries, the jury awarded plaintiff a mere $24K while a Partner at Fox Rothschild.
Disclaimer - The information provided in this website should not be considered legal advice and receipt of this information does not create an attorney-client relationship. You should not act upon this information without seeking advice from a licensed attorney.